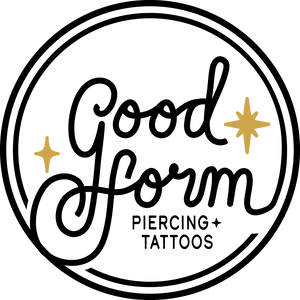 In Store Gift Card - From $50-$500
This gift card is for purchases made in store at Good Form Piercing and Tattoos. This gift card will not be able to be used for online purchases. 
Once purchased, your gift card will be applied to your in-store account to use for future services and/or jewelry purchases.
Gift cards are non-refundable. 
---
We Also Recommend